DEMOS

STUDIO SPECS
Recording: 4'x4' Acoustically treated custom booth

Mic: Neumann TLM 103

Interface: UA Apollo Twin MKII DUO

DAW: Mac + Adobe Audition

Connectivity: Source Connect Standard + Now, Skype, Zoom

Additional: Hardwired ethernet, ADR capable
PORTFOLIO
CONTACT
For business inquiries, you can reach me at mollyzhangVO@gmail.com or via the contact form below!
VIDEO GAMES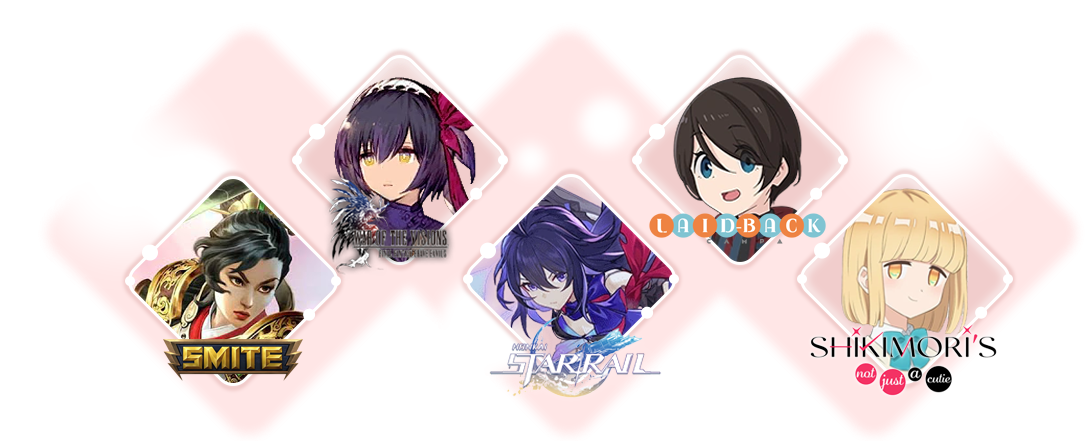 ---
PORTFOLIO
FREE VOICE PACKS
For developers interested in incorporating some voice acting in their game jams - I have created the following voice packs for your perusal! They are entirely free to use for non-profit purposes, all I ask is to please abide by the following:
✅ TERMS OF USE:
These voice packs are intended for productions that will be free, entries for video game jams, etc.

All voice packs are under a Attribution-NonCommercial 4.0 International (CC BY-NC 4.0) License.

You may share, copy, redistribute in any non-profit medium or format.

Voice packs are not allowed to be used in any works intended to carry prejudiced (including racist, sexist, homophobic, or other exclusionary beliefs) messages.
FREE VOICE PACKS
VN1: STANDARD
▸ Visual novels, partial VO
▸ Medium pitch
VN2: STOIC
▸ Visual novels, partial VO
▸ Lower pitch, cold
VN3: SWEET
▸ Visual novels, partial VO
▸ Medium pitch
F1: STANDARD
▸ Visual novels, partial VO
▸ Medium pitch
F2: LOW
▸ Visual novels, partial VO
▸ Lower pitch, cold
F3: SWEET
▸ Visual novels, partial VO
▸ Medium pitch